Seizing Sustainable Consciousness.
Words Toya Henry
In pursuit of fashion with a conceptual outlook. Ukrainian designer and stylist Irina Dzhus, progressive eco-conscious garments have a refreshing take on minimalism. Exercising unprecedented effects in pattern making, Irina concentrates on the influences of complex structures to strengthen her textile detailing. For SS19 the line is dedicated to the authenticity of imperfection and prototype. With an emphasis on sustainability acting as a crucial function in DZHUS philosophy.
Held in the Mysteskyi Arsenal art space, the climatic industrial catwalk, constructed for DZHUS show, unveiled her eleventh collection entitled "Process", for Ukrainian Fashion Week.
Without prior knowledge about the concept this season. The dramatic introduction of the first models, in all white, appeared to express a modern representation of independence, with distinct contours and raw sensuality. Several pieces like modified trousers, wearable handbags and voluminous headwear from the collection exposed at least one multifunctional surprise. Celebrating the designer's investigation of reinventing transformative silhouettes and technological design. A consistent characteristic found in previous seasons.
Irina understanding on how to play up the fascination for metamorphosis. Invokes something compelling, unambiguous, and somber behind her experimental techniques, exhibiting garments that are pliable for any wearer.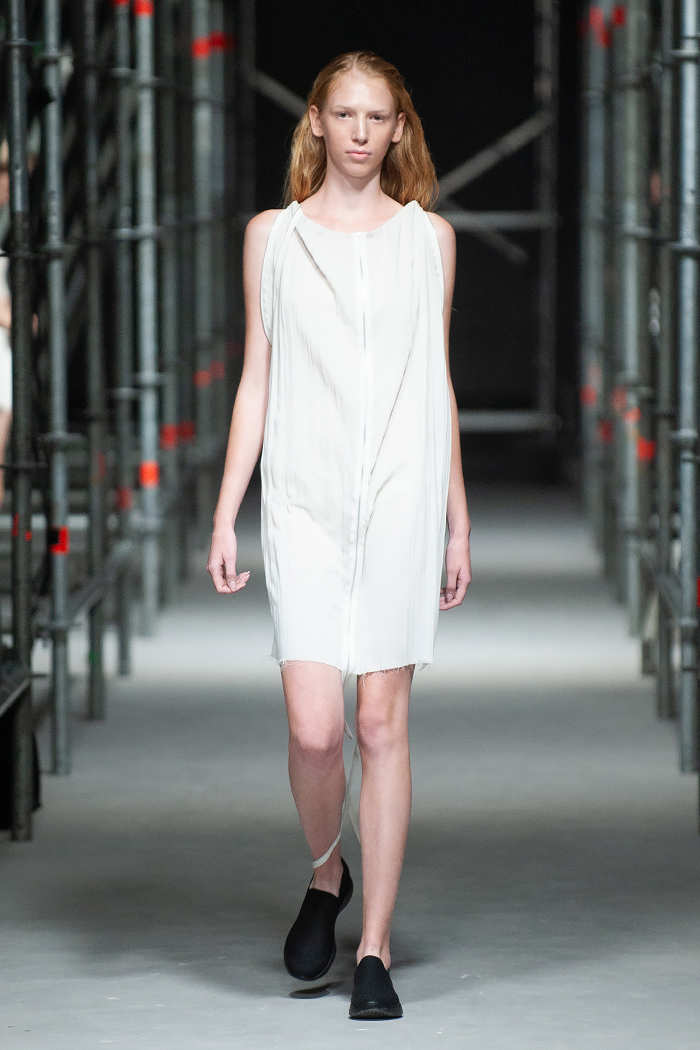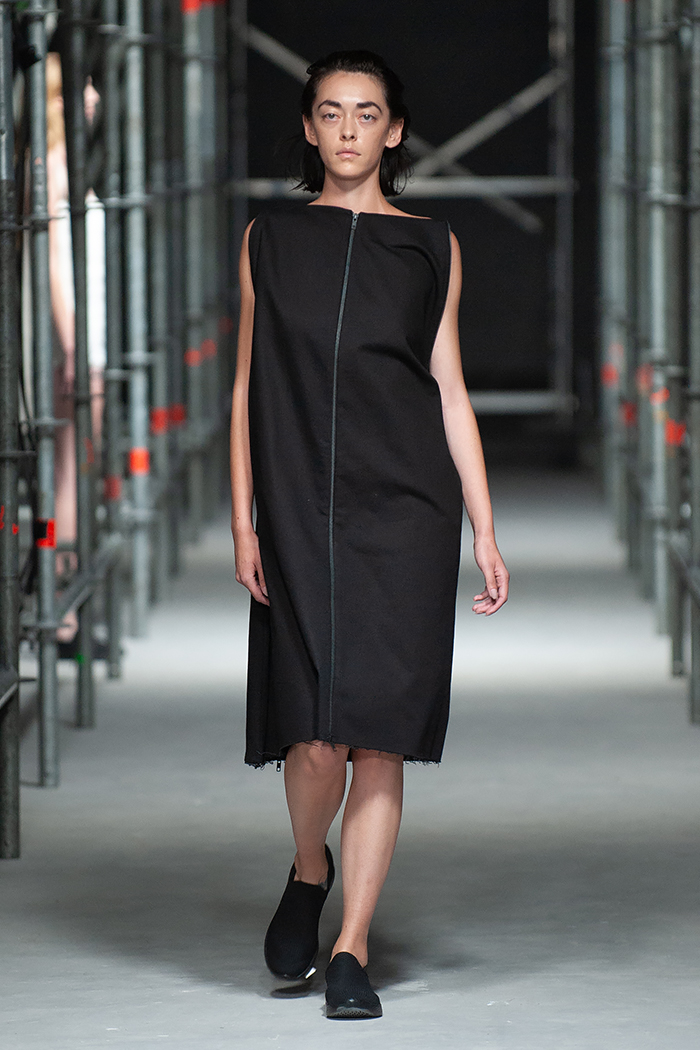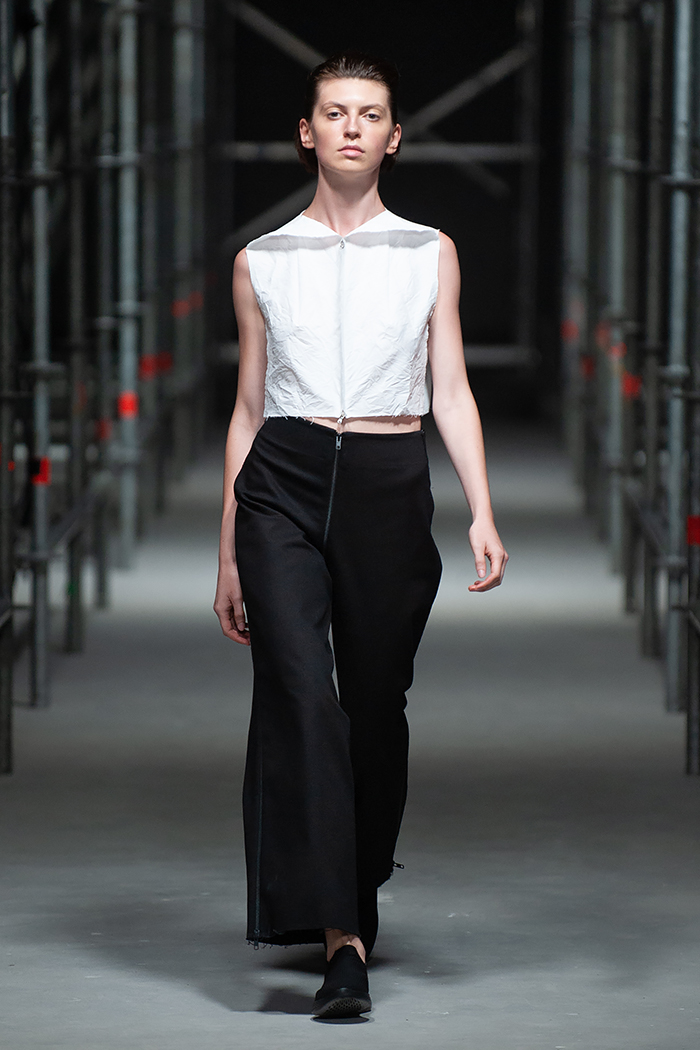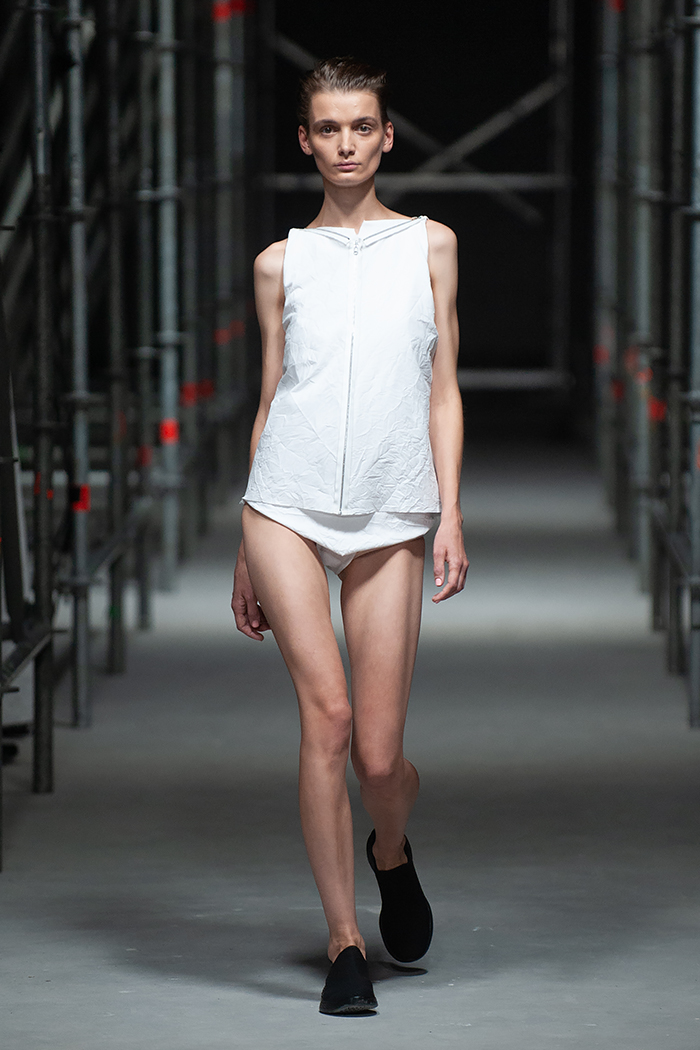 Backstage Photography
Yulia Stepanok
Marysya Myanovskaya
Julia Weber
Runway Images Courtesy of DZHUS