All Pressed & Stacked
Images Courtesy Of MAX . TAN
MAX.TAN expressive approach generates a unique identity through a variety of delicate techniques that targets a modern appeal. Designing with an elaborate style of cut, balanced with uncomplicated ideas to accentuate the brand's distinguished identity. MAX.TAN's eighth collection, "Press & Stack", questions how excessive embellishments deflect attention from form. Rather than breaking down pointless details on garments, the designer attempts to interpret how embellishments can be modified into essentials.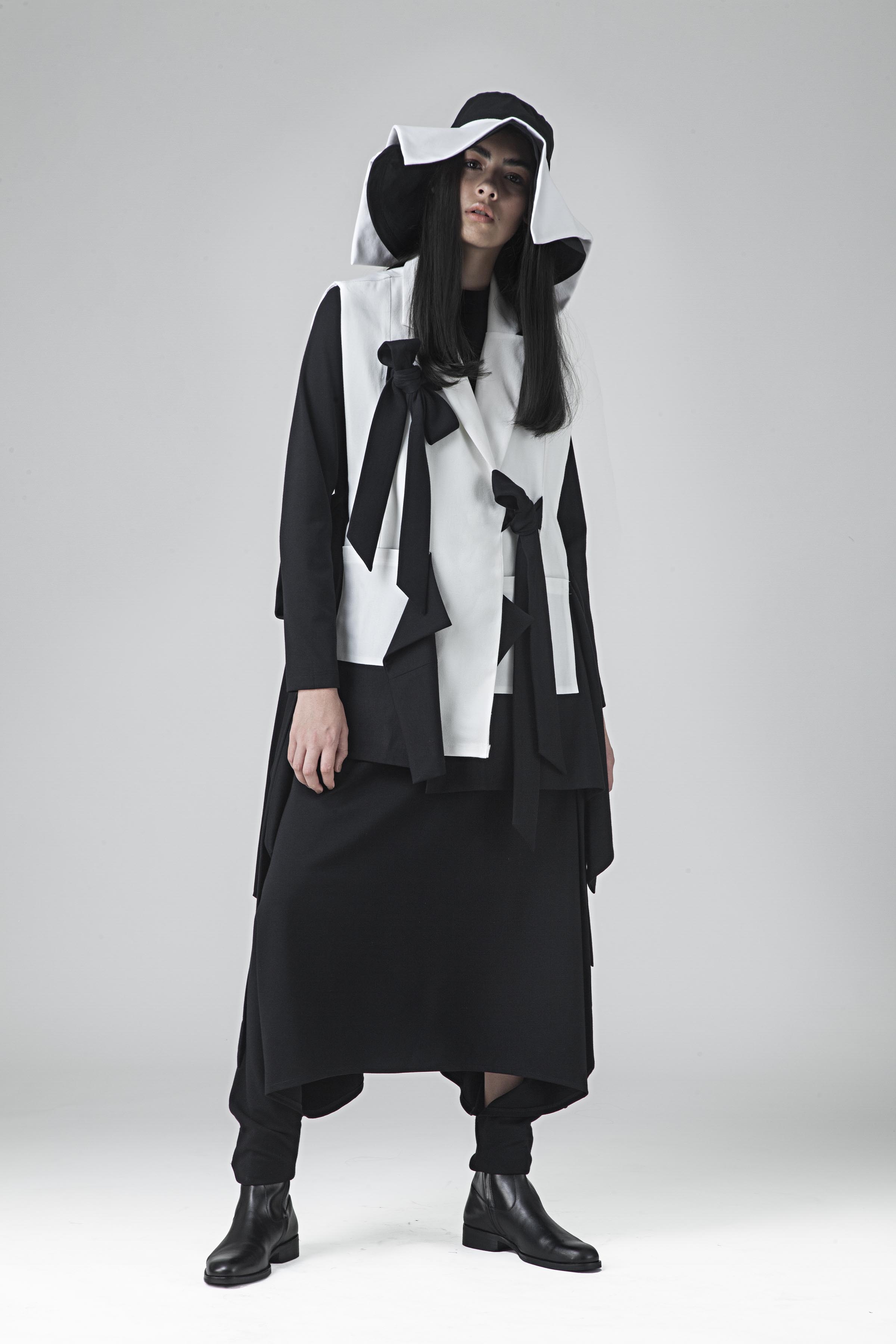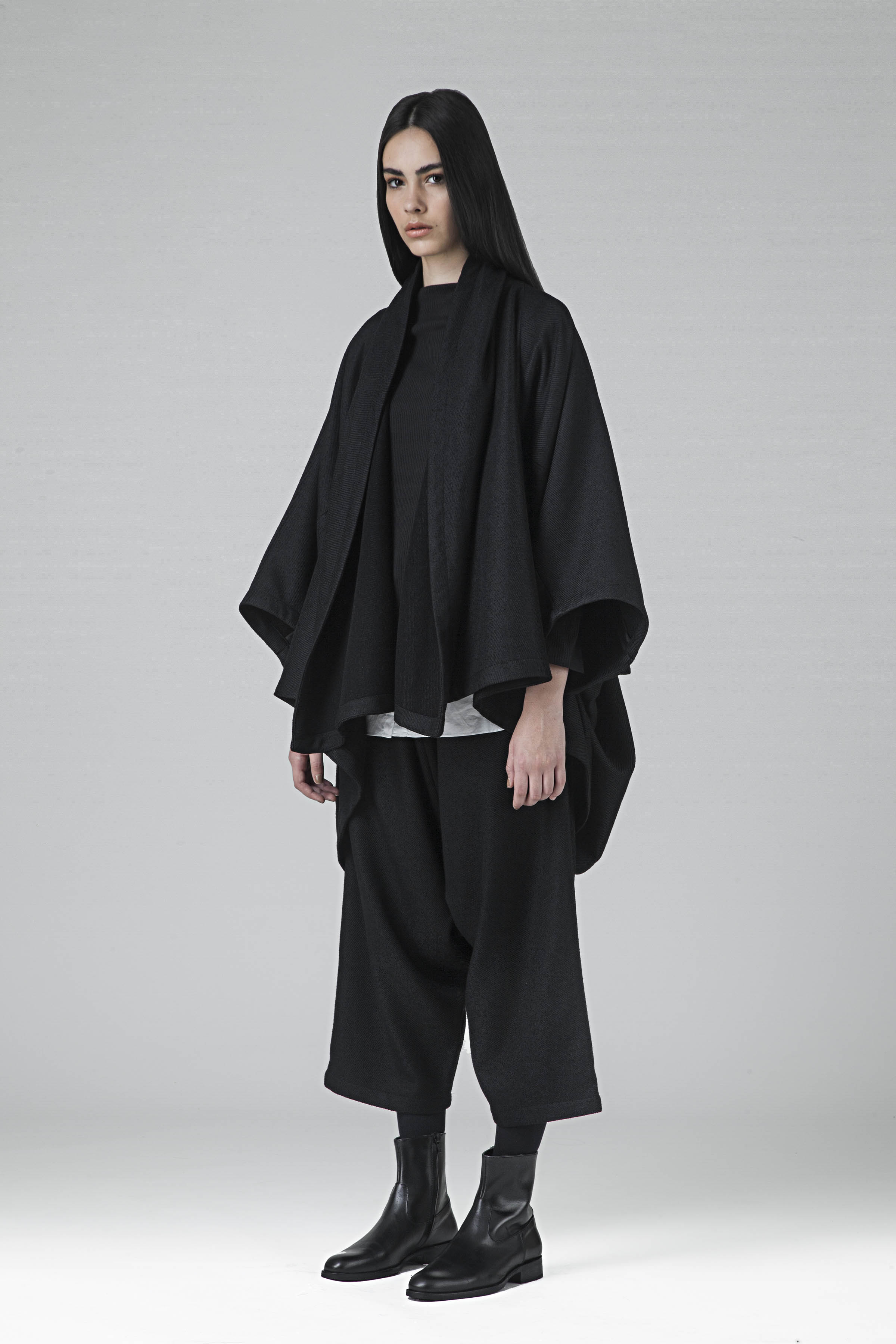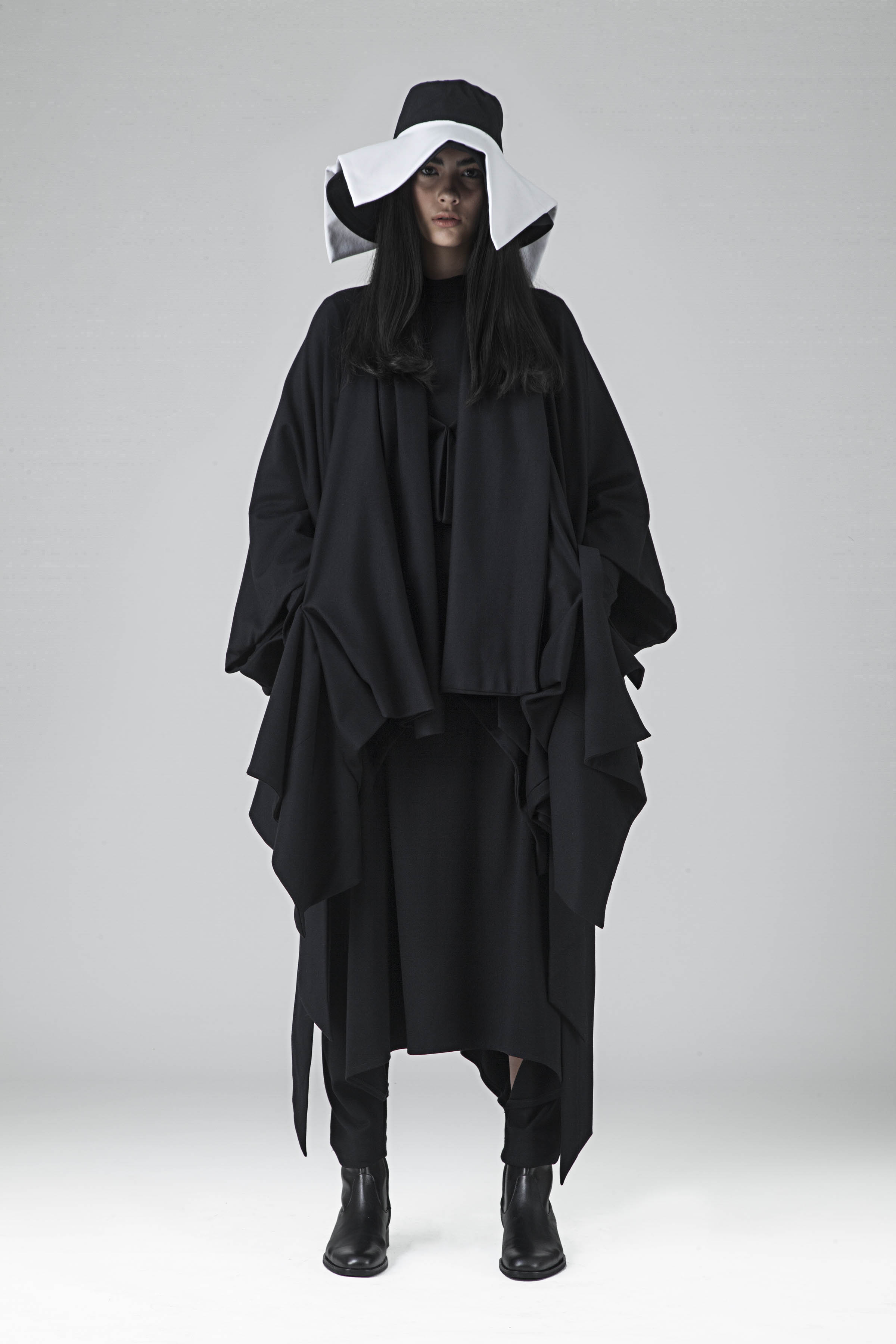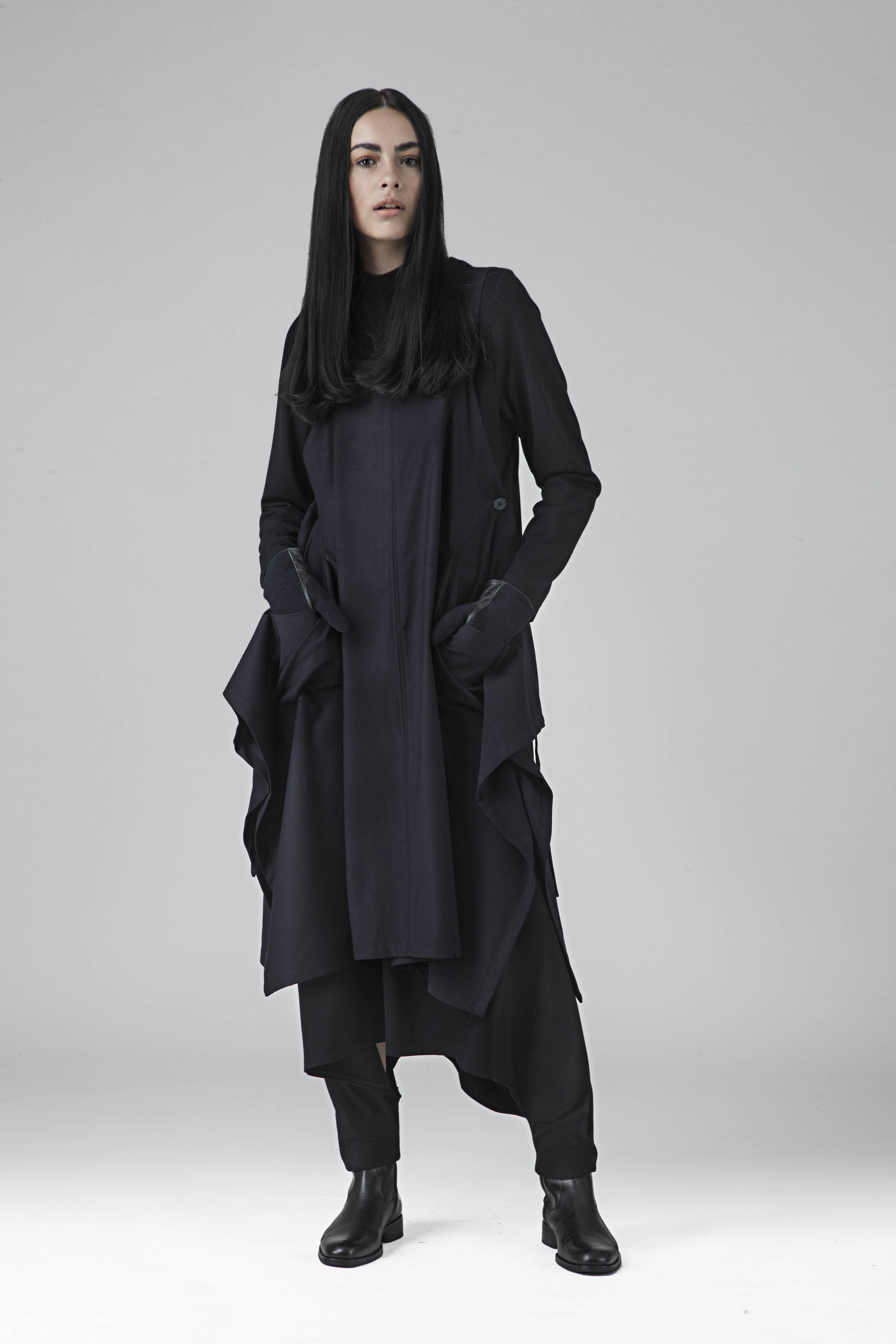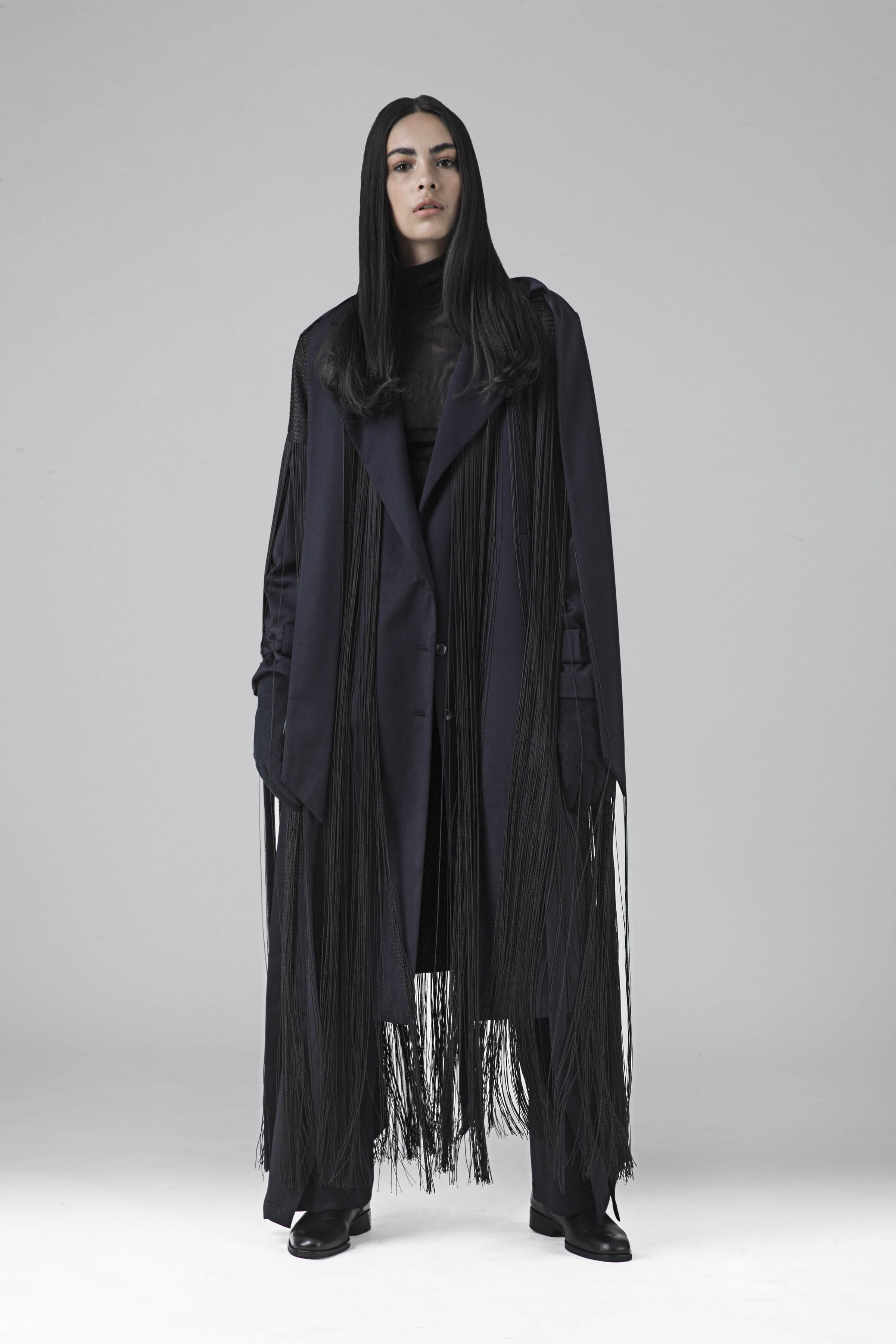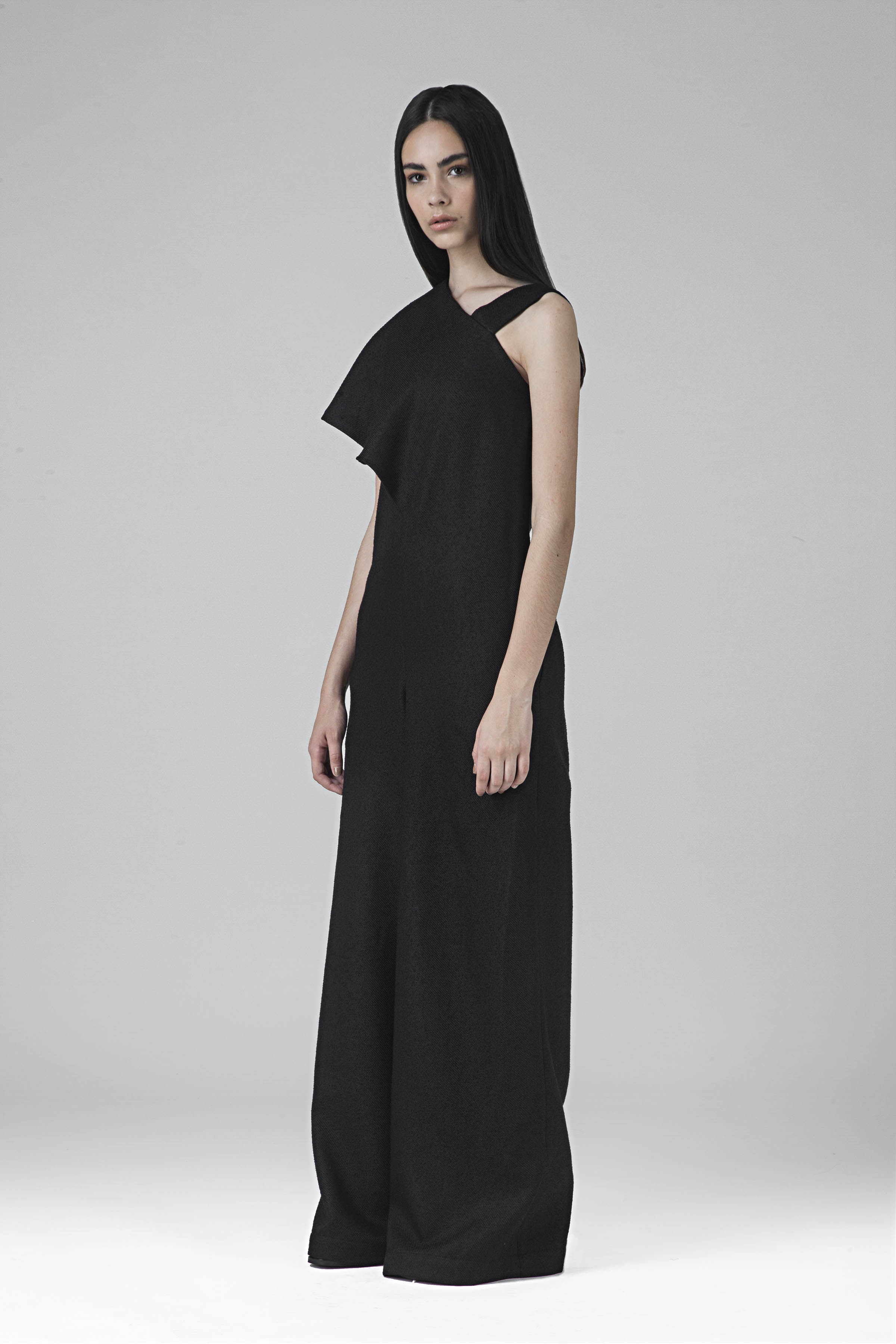 Each of MAX.TAN's collections are built on fundamental ideas and geometrical forms. However Tan concentrates on experimenting with quirk cuts, minimal draping and cultivating western style. The most exciting aspect is the simplified design techniques that result into complex outcomes. Although he advocates for a quiet effect, his strong eye for cutting-edge design can't go unnoticed. In a past interview with the designer, we discussed how a concept begins for a collection, MAX.TAN stated, "Every collection's concept starts with a question on construction or garment realization. I try to seek the answers through the end product - garments. The collections are very personal to me, and I'm glad to have sustained a career thus far with my "questions" and "answers"". Its evident that MAX.TAN's Autumn Winter Collection was approached with this method. Indicating contemporary design details are not to embellish the surface of a garment, it's to divert attention from the shape of the wearer. Through investigation MAX.TAN demonstrates how to make embellishments completely functional.
How many times you've tried or wore clothing with accessories that didn't serve a purpose, lessening the cohesiveness of the garment? For MAX.TAN's "Press & Stack" collection, he developed garments that merge adornments into a cohesive silhouette. The Autumn Winter Collection accentuates simple movement and stacked layers to structure artistic origami folds. In a monochromatic palette with surprising cocoon shapes, signature handkerchief hems and asymmetrical hemlines, the collection plays on contrast while using simple details, essentially piecing together the direction of the "Press & Stack" to blend effortlessly. Certainly you will find hints of MAX.TAN's signature androgynous characteristics. His use of masculine styled techniques accented with subtle feminine detailing, creates understated glamour to a traditionally designed garment.