PH5 Blooms Past The Artificial
Words Vera Shaban
PH5 founder Wei Lin and designer Mijia Zhang evolution of knitwear expands the concept behind a delicate textile. Their passion for leading compositions advances common knitting techniques. When I usually think about knitwear I imagine cashmere sweaters in very cozy gray or white tones. The PH5 SS18 collection is heavily interested in tech fabrications that are unrestrained with a variety of colors, mixing distinctive types of stripes with blue and pink together.
For PH5, contemporary art is a constant touchstone, every season they choose inspiration from a different artist. Last season, the brand made its Fashion Week debut with striped jumpsuits and T-shirt dresses inspired by Carlos Cruz-Diez, and Fall Winter 17 took its cues from Martin Creed. This season the Spring/Summer 18 collection "In Search of Beauty in an Artificial Landscape" gathered inspiration from British artist Marc Quinn. Quinn's idea of artificial flowers is to bring the human idea that it does not necessarily mean fake or man-made flowers, but the way flowers are desired to be, the celebration of diversity.
Flowers, one of the most beautiful plants on Earth, are like people; each has its own appearance and character. Few people think about this, but flowers are the genital organs of plants. Attracting birds and insects with their pleasant aroma and unique appearance.
Like Quinn, the designers are constantly playing with the boundaries of real and manufactured. Selecting a diverse cast of models in all ages, gender, and sizes, their idea was to highlight diversity. Fighting against humanity's desire of controlling what ideal beauty and fashion represent. Presenting a hyper-realist garden of models like Mark Quinn's oil paintings of still-life arrangements. Pairing the collection with vegetables and flowers together in an artificial landscape. Proportionately constructing a compelling beauty that illustrates the potential of how our future could look.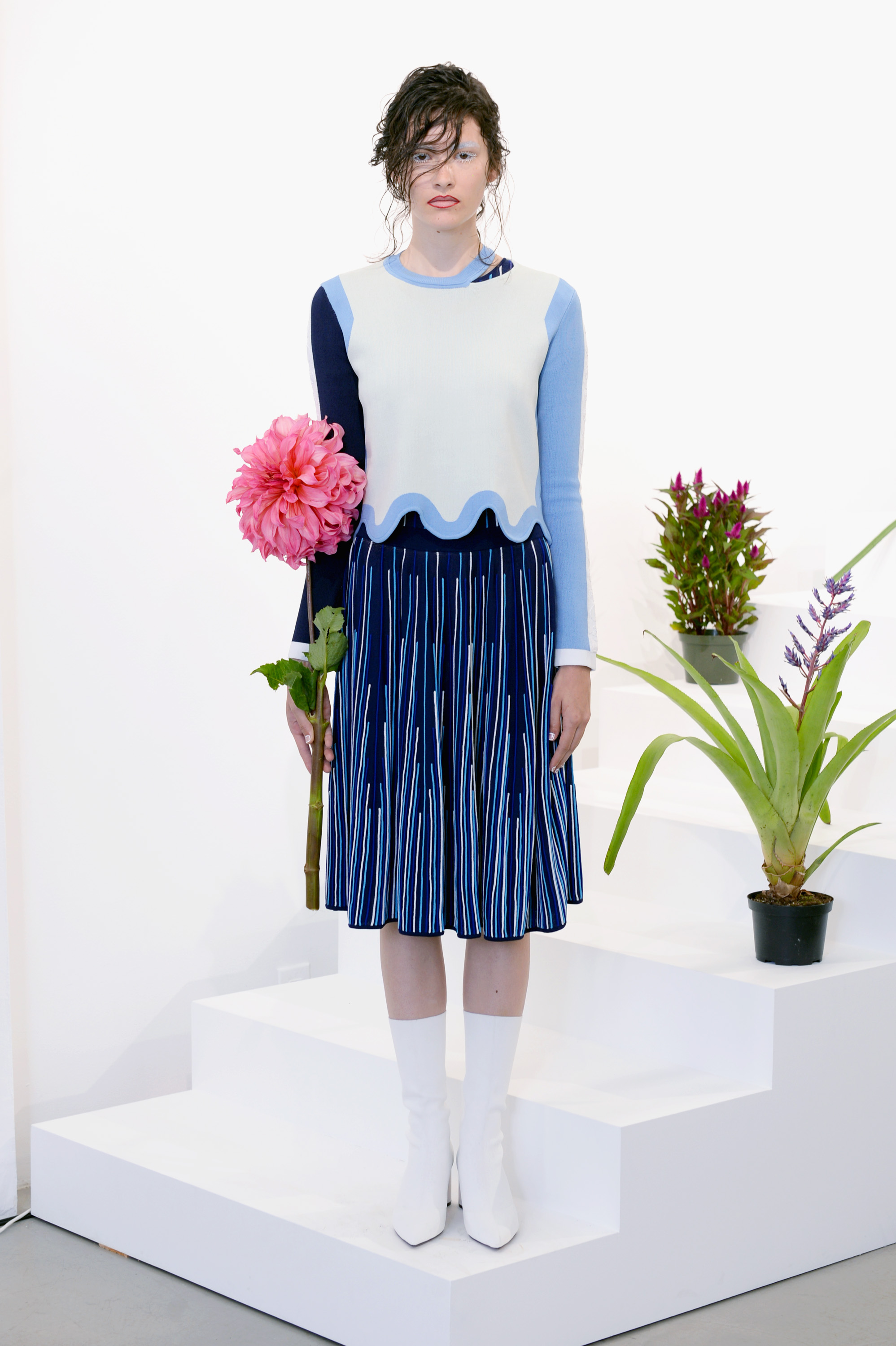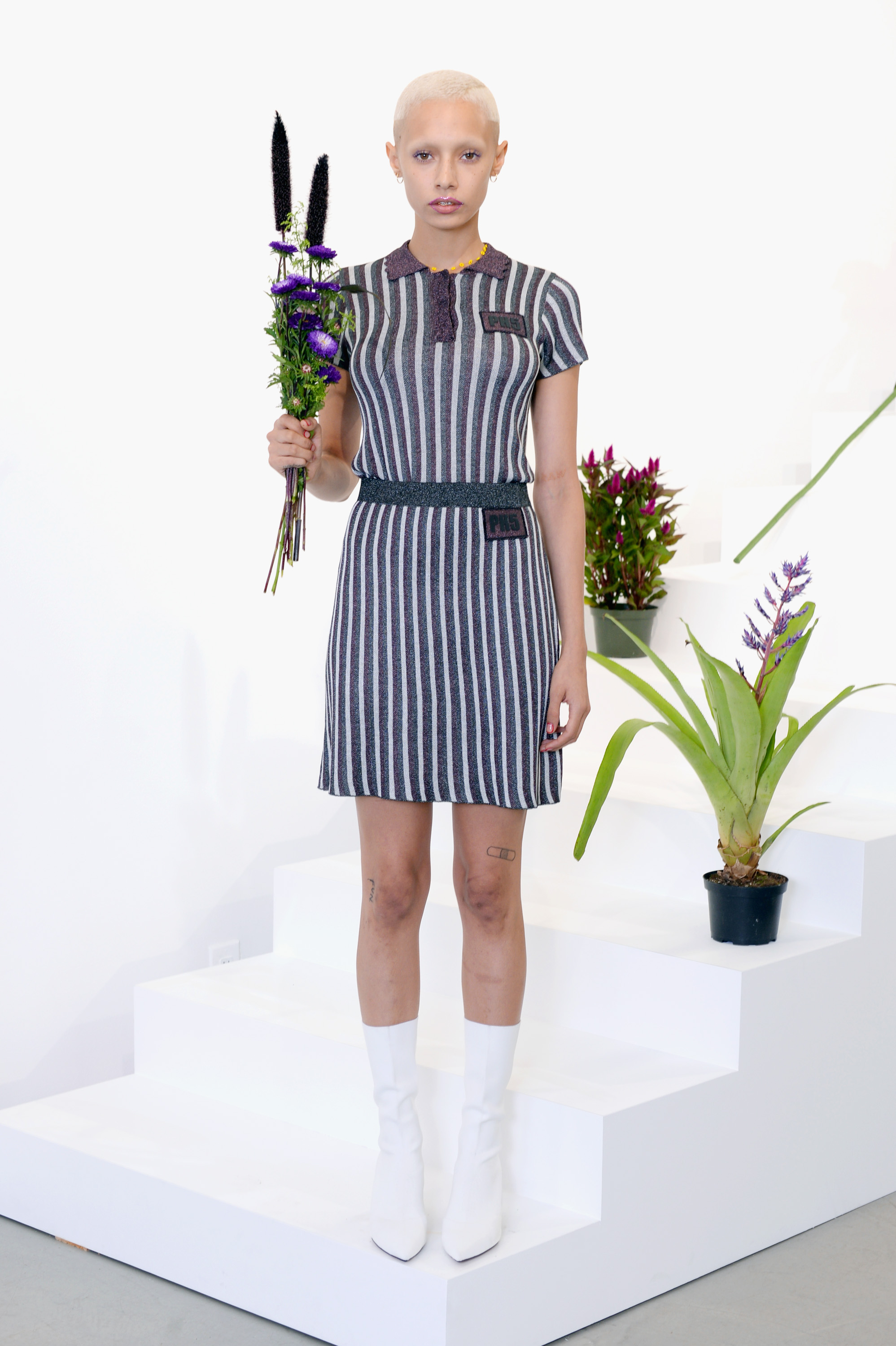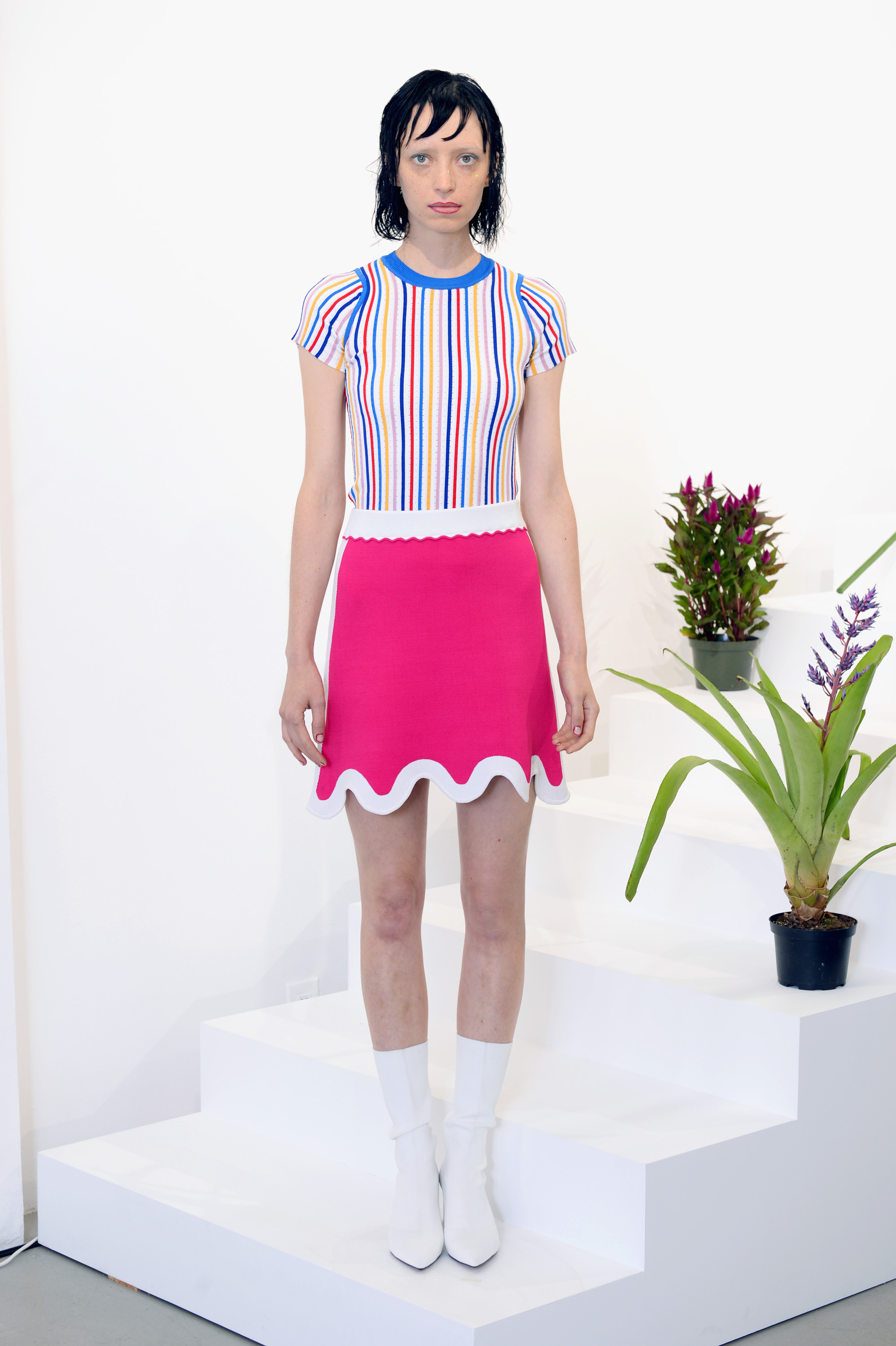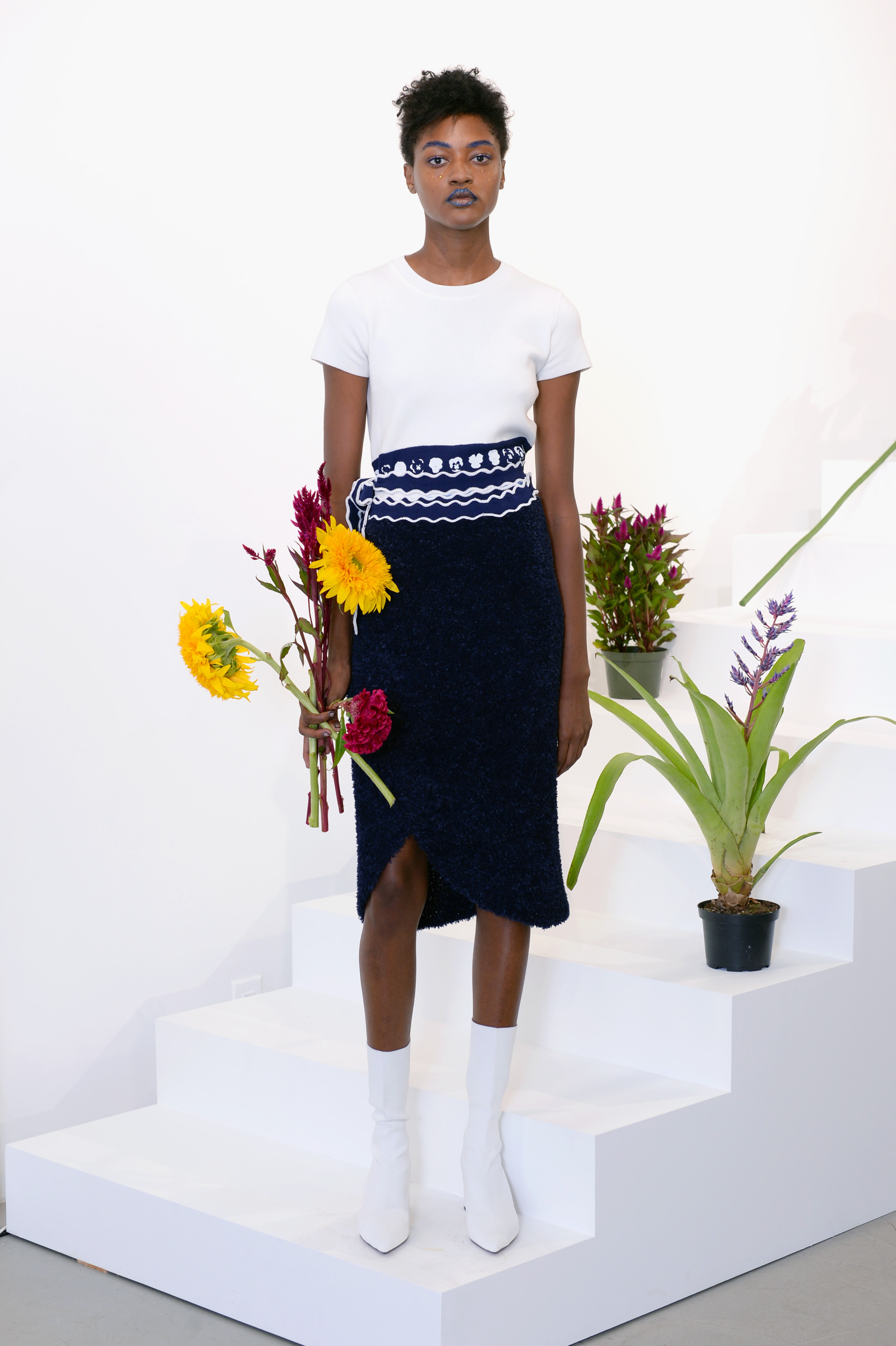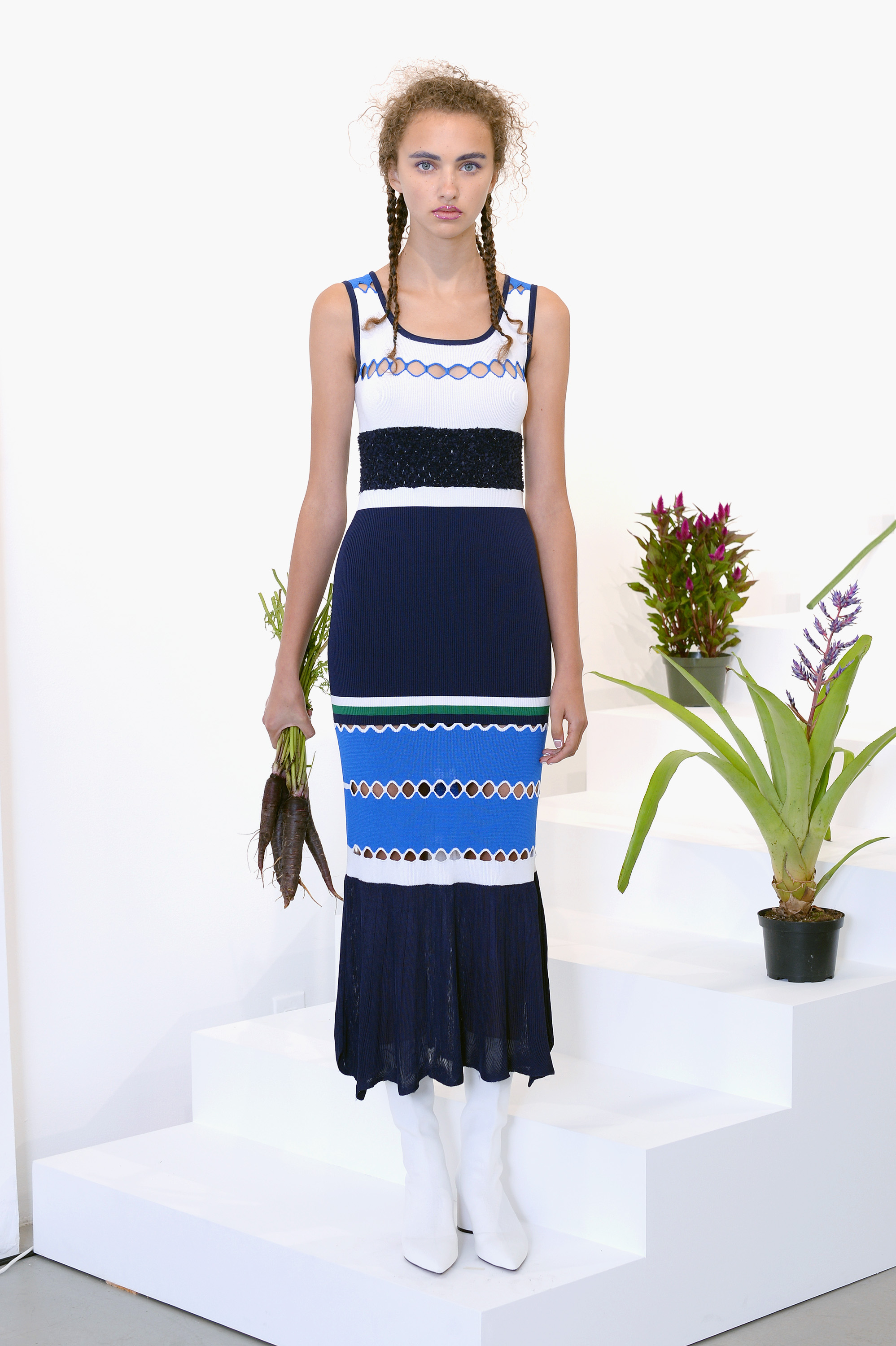 Images Courtesy Of PH5
Makeup by MAC Cosmetics
Nails by Miami Deco
Hair by Cutler
Scent by Joya Studios
Sammy Picone / Street Casting (from Instagram)
Zack Veazey / NYM (male model)
Jazzelle Zanaughtti / NYM
Il Suk / Q Models