Fleur
FLEUR
Words Latoya P Henry
Photography Elena Kurilenko
Styling Edna Shindinde
Make Up Artist Evgenia Spiktorenko
Model Margarita at Starsystem
It started with "HANNIBAL", a fall-winter 15/16 collection based on avant-garde aesthetics and minimalism, my first introduction to the Ukraine-based designer LARA QUINT. Approaching a composition with somewhat strict concepts, QUINT'S implementation of cut, color, and silhouette, highlights a gripping sensation behind the brand's highly intellectual style. Bold 3D prints, intricate cuts and textured detailing are just a few specifics that I find the most captivating. In fact, a primary figure in QUINT designs is the use of unconventional shapes and gathering inspiration from the physical attractiveness of movement, while remaining structured. From the blooming, consumption and the decay of flowers, "LES FLEURS DU MAL", LARA QUINT FW16/17 collection places attention on the spirit of life and death. Finding the series of poems "The Flowers Of Evil" by Charles Baudelaire as part of the motivation behind the collection, the designer hints at the poet's thoughts on glorifying the beauty of flowers from the moment it's born and passionately predicting its fate.
The characteristics QUINT points out is the magnitude behind the symbolism of the flower, its purity, how it thrives and flourishes underneath the warmth of sunlight only to wither and return to the soil, an appealing comparison with humanity stages of birth and death. Through this common bond, we break away from the decay only to burst forth into the light. While the essential concept is the chrysanthemum, QUINT also places attention on light and shadow. Accentuating the beauty of motion in bold and delicate hued long coats with wool overalls, trouser suits, and knee-high boots. Strictly concentrating on the elements of the floral shapes, this dramatically transitions between masculinity and femininity aspects. The progression of "LES FLEUR DU MAL" delivers a visual beauty, how a living creature blossoms and returns to the earth. What I acknowledge most is the attention placed on one small element, assembling a compelling foundation. QUINT develops room for reflection on what becomes of this flower when it returns to the soil. Will it rise from the earth to be reborn anew or will it remain beneath the earth as the chrysanthemum story lives on? I could only depict the designer prevails a similar story to the Phoenix.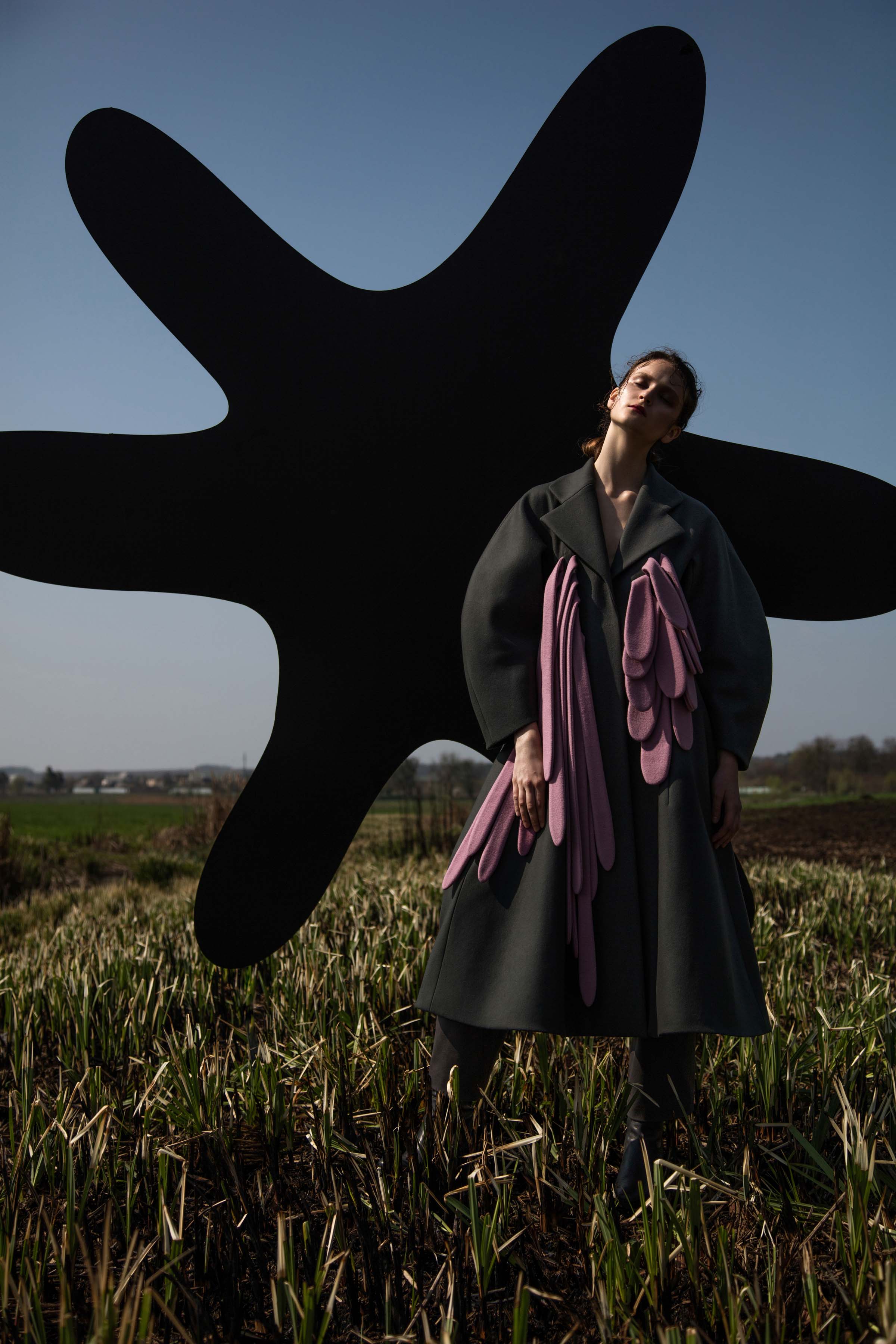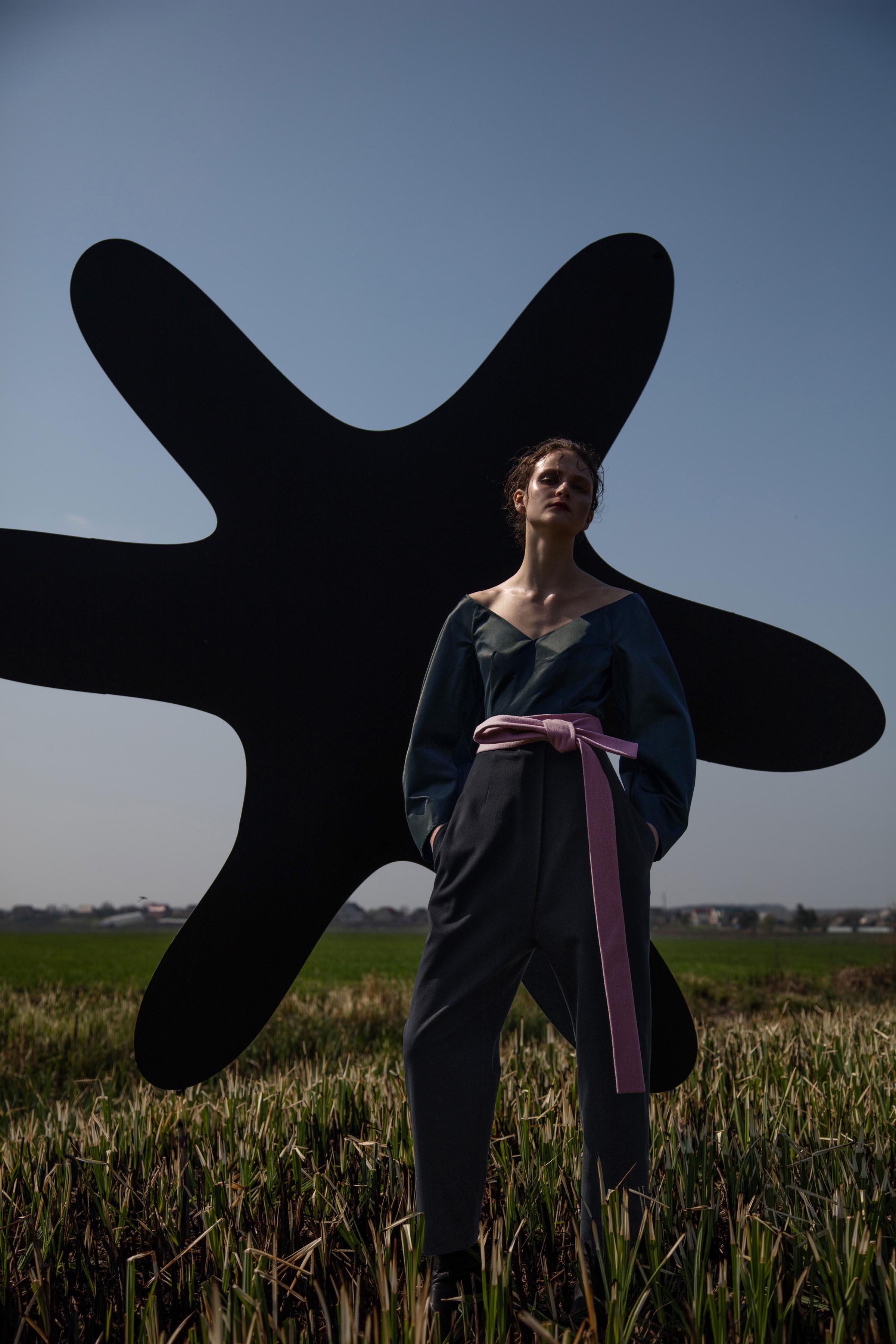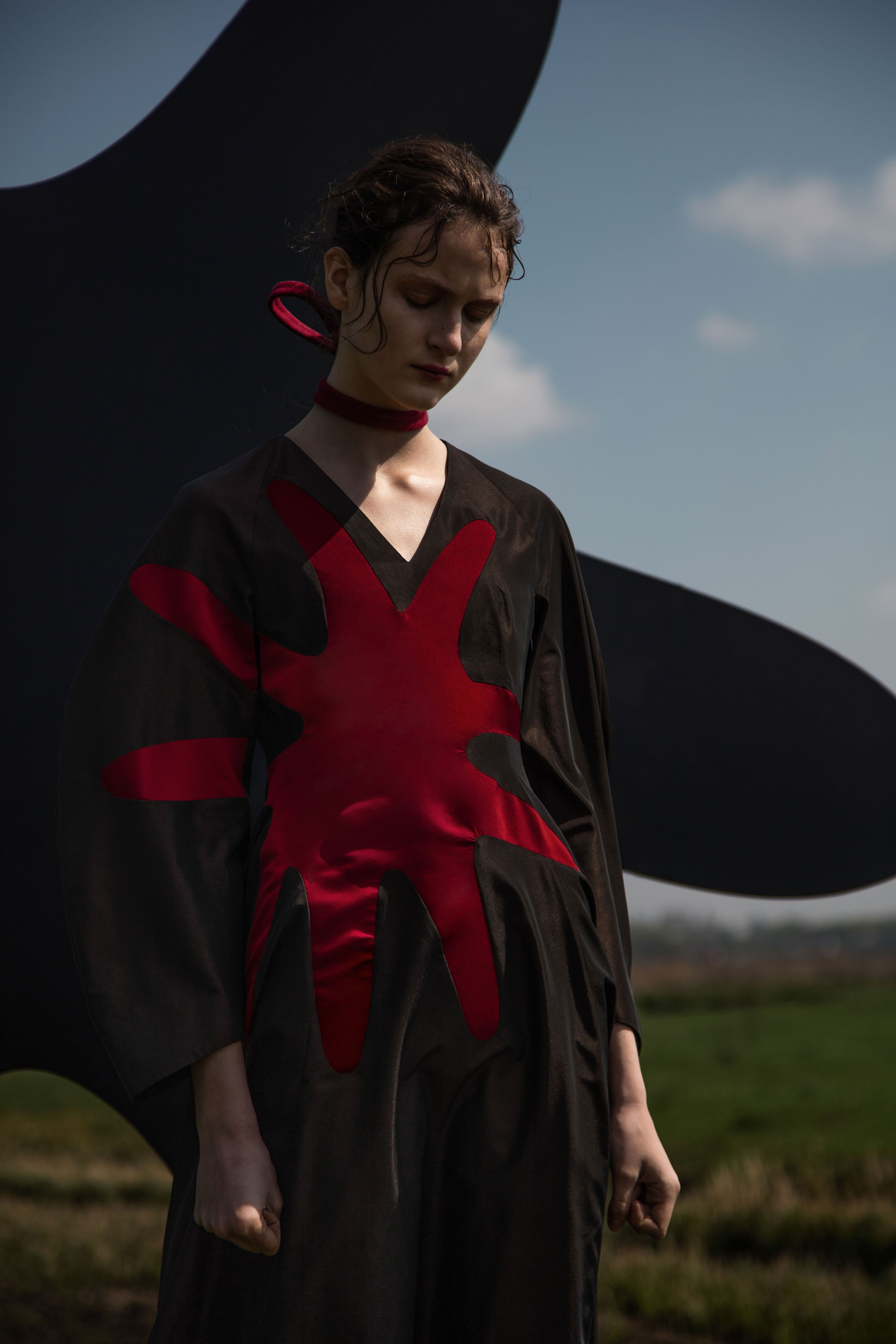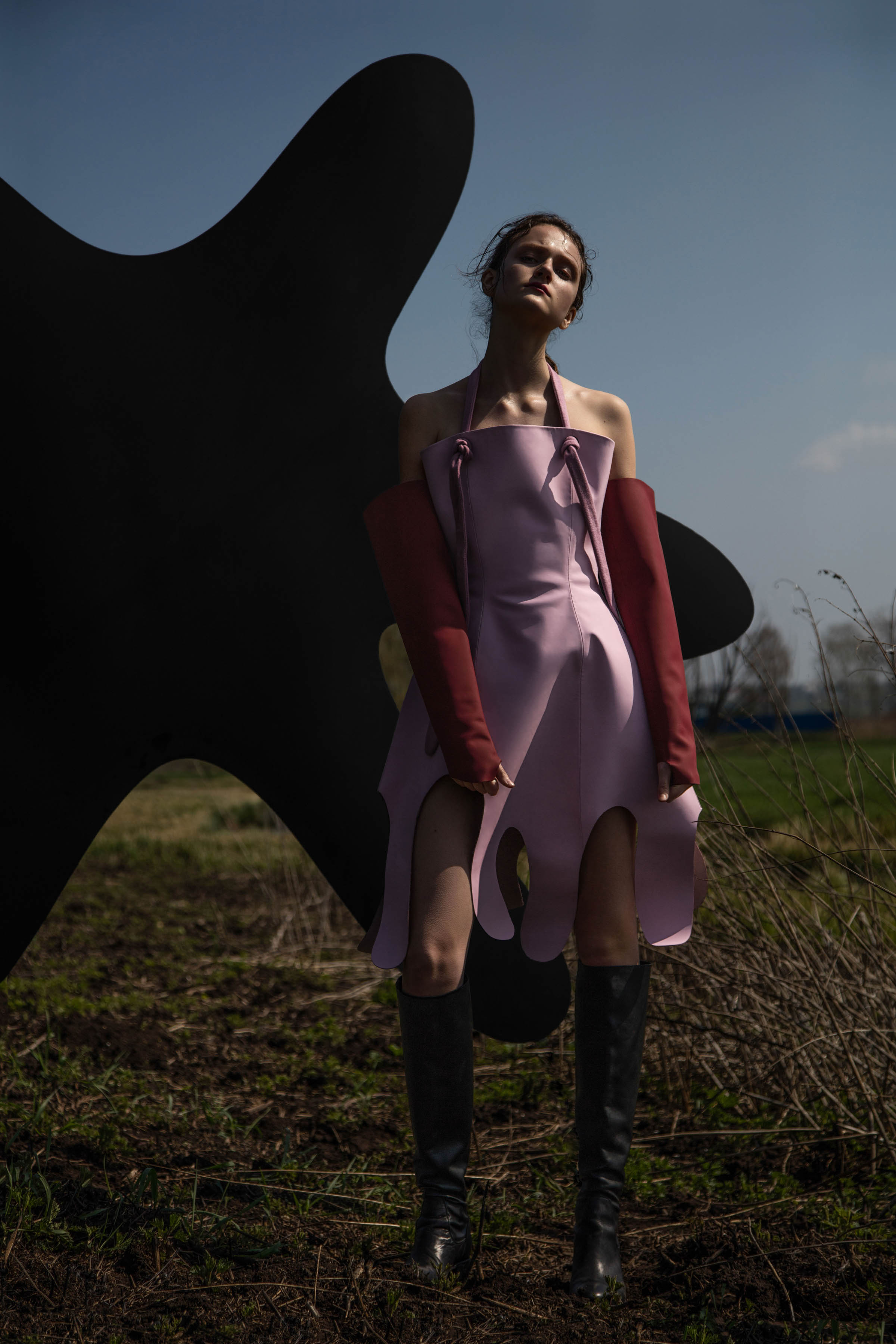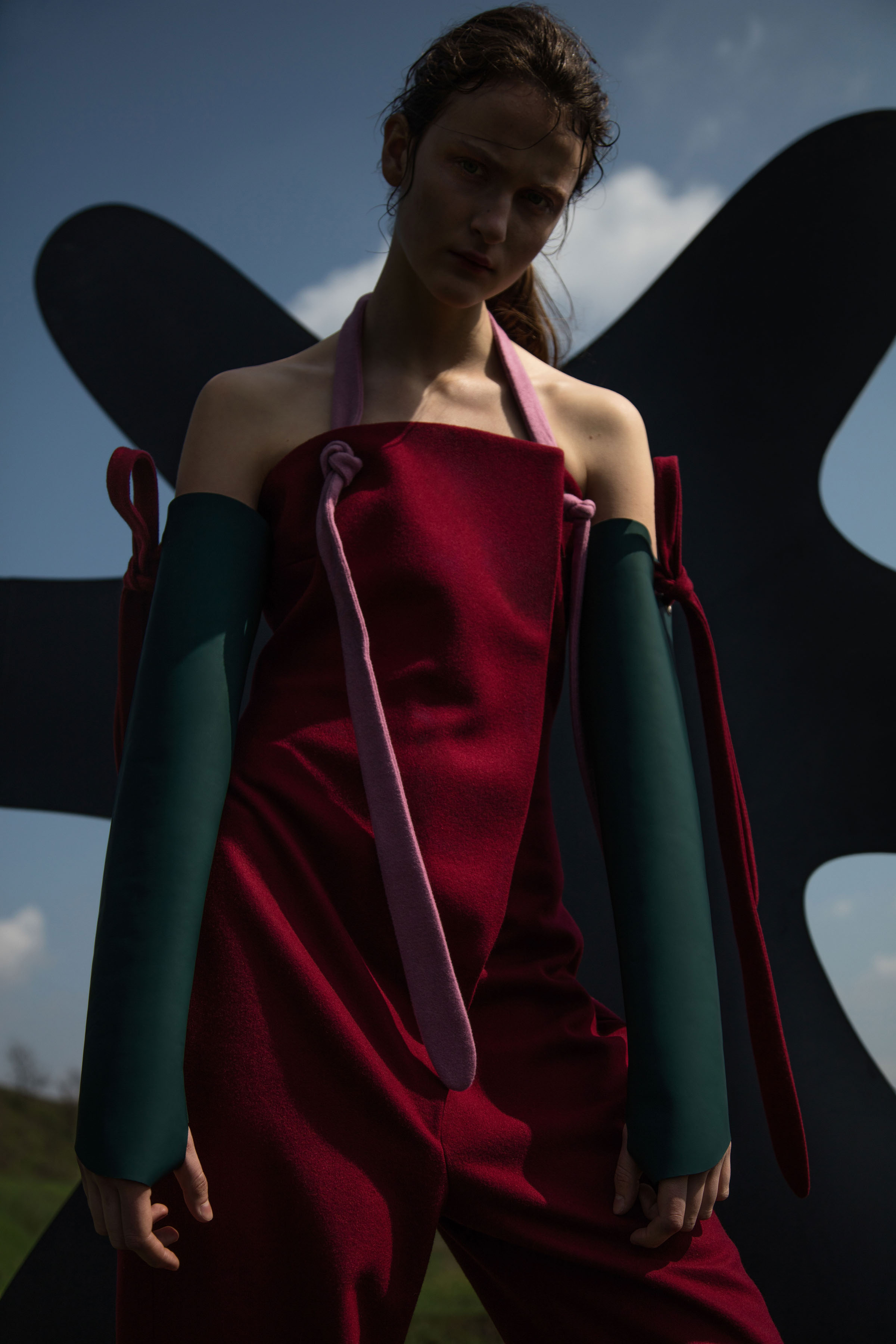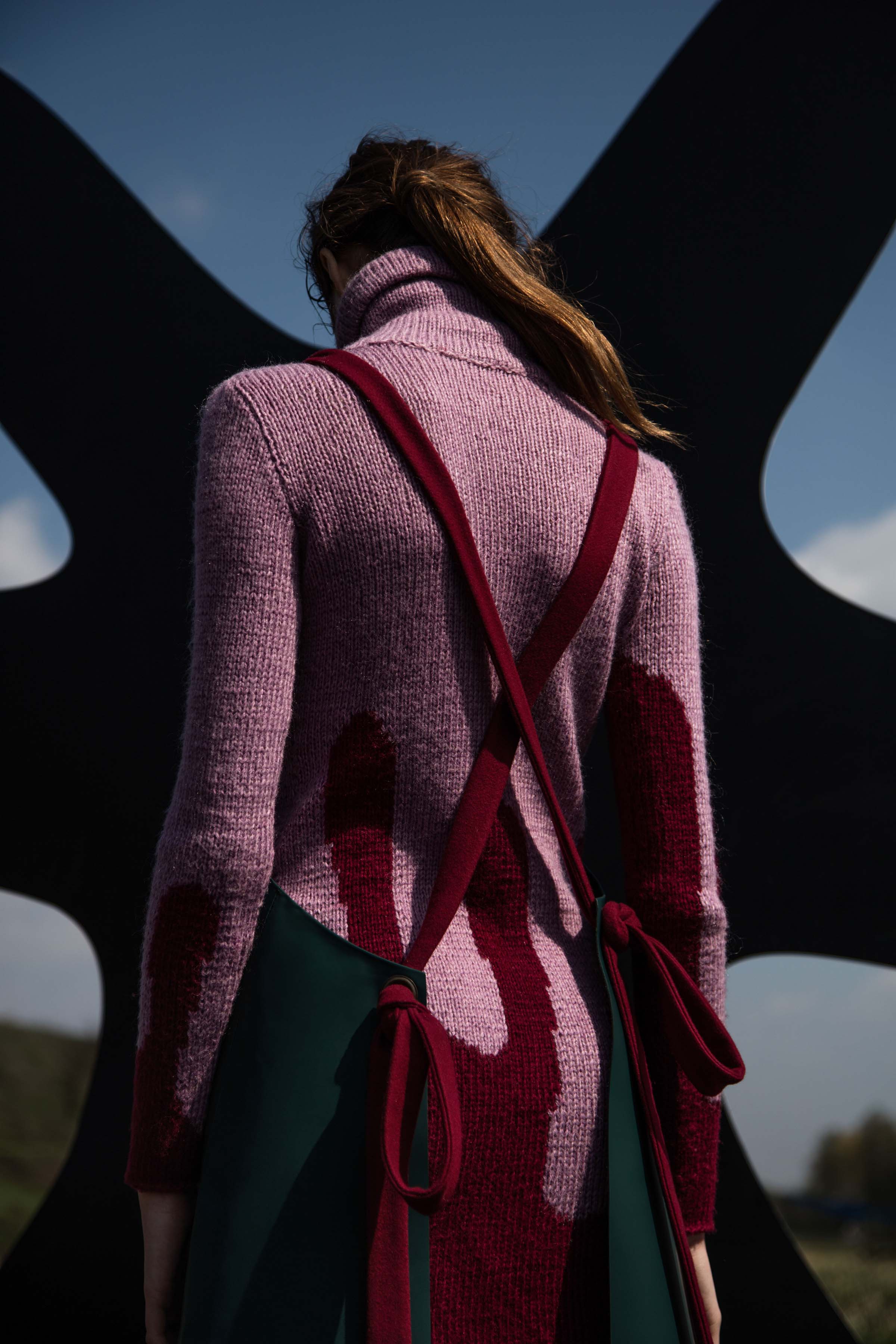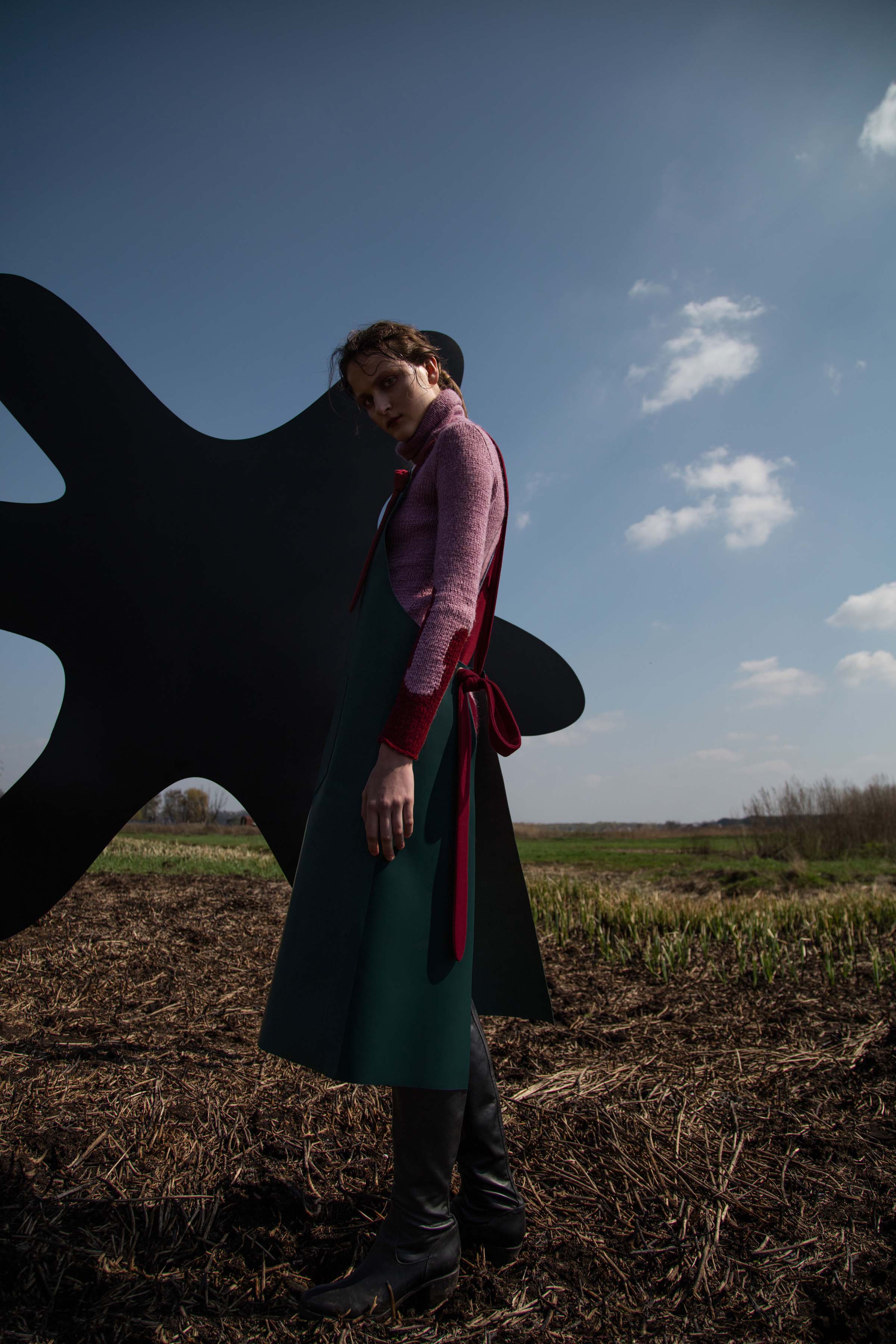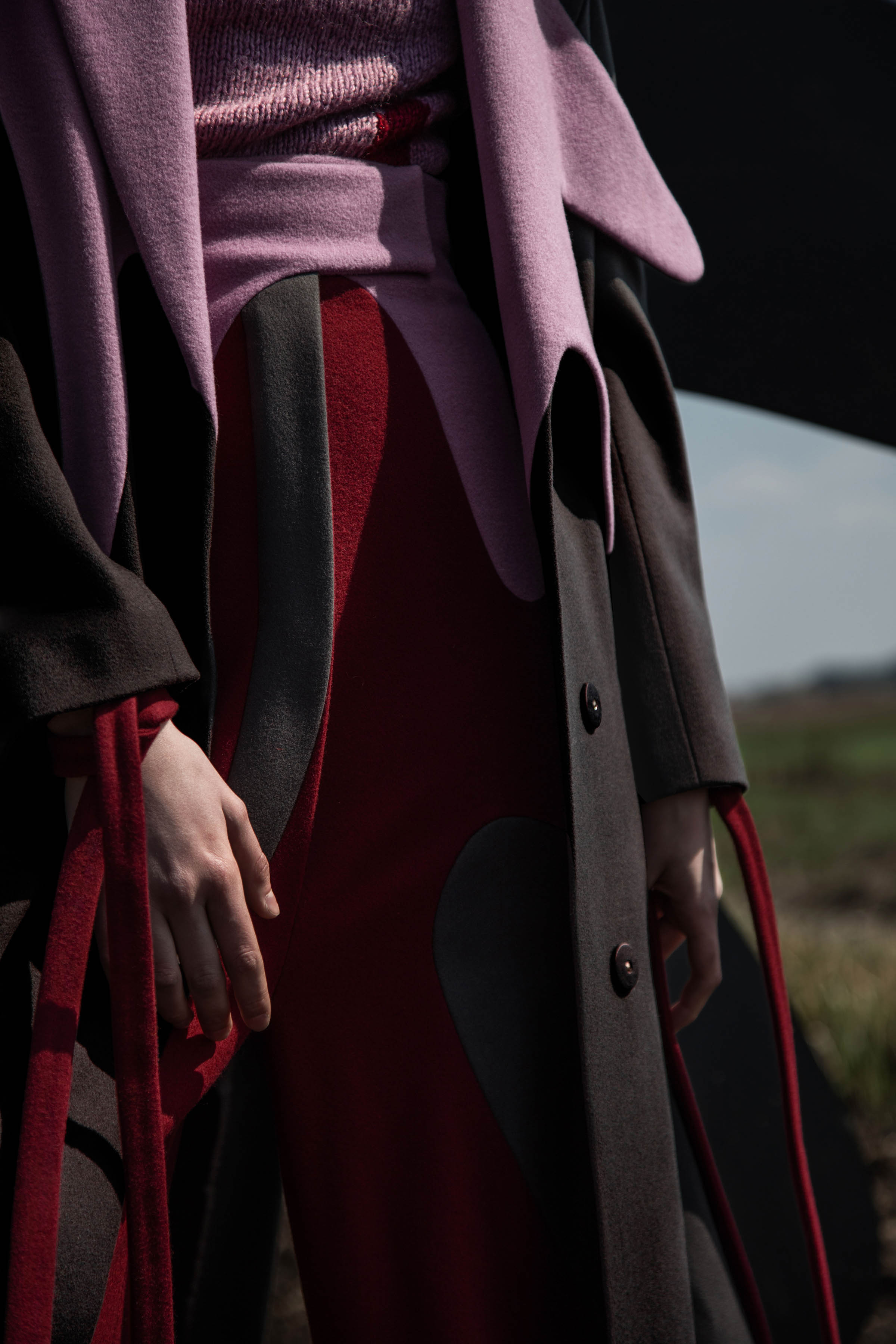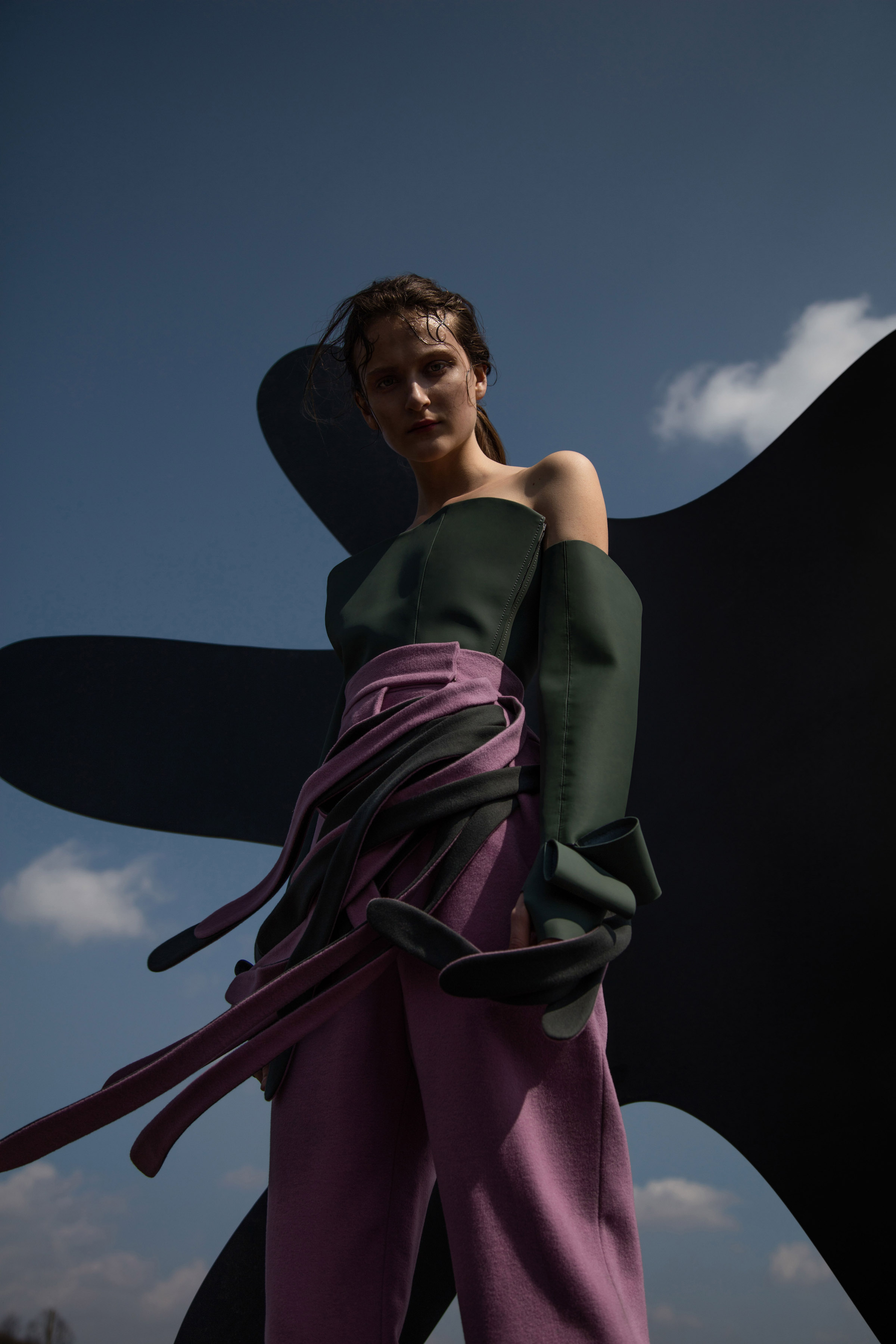 Personally, I believe LARA QUINT will expand beyond confined limits and revolutionize the new era of design. The growth QUINT has managed to build from her spring-summer 2014 collection "VINCENT" until now has become sophisticated and precise. By understanding the direction of her aesthetic, QUINT delivers exceedingly detailed garments. Overall I look forward to the designer's ability to further the aesthetics of her brand. Nevertheless, the minimal elements in LARA QUINT design certainly stray away from trends and concentrate on the distinctiveness of timeless design delivering a fascination that interprets well with the viewer and wearer.